We Help You Planning Your Journey
Morocco Desert Adventures  was created in 2006 with +16 years of experience, we can suggest for you the best and adequate voyage… a unique experience and a costumed travel.

More freedom, because together we create a tailor-made trip according to your desires. The trip adapts to you, not the other way around. There will not be two trips like yours, because everyone is different, each traveler can create their own trip, their own experience! More authentic, because off the beaten track. Our experts will help you organize your tour which would be difficult for you to organize on your own. Thanks to their knowledge of the field and a unique know-how, they will allow you to travel differently!
We Make All The Process Easy
Trip Advisor Testimonials
Brother Ismail is the kindest man we have met. Very hospitable and honest. The car is very clean, spacious and has working AC. Perfect for long trips.
Kamran R
Would definitely recommend.
Good and nice organization, nice affordable trips (desert, Ourika Valley) value for money. Ismail is a calm man, a great driver, punctual and takes responsibility...
Wendy
Traveled as a couple
"Great job, I will definitely be ordering again! After using booking tour my business skyrocketed! Man, this thing is getting better and better as I learn more about it. "
Doris C
My best experience so far with a tour provider
Ismail made our trip to Morocco amazing! He was very responsive in planning, was flexible, and made everything very simple throughout the trip;..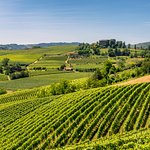 Tanya S
Morocco 7 day tour