Whether you are planning a family vacation or an independent trip, you'll find that Morocco tours with a private guide can be an excellent choice. These tours can take you to UNESCO Heritage Sites, Imperial Cities, ancient kasbahs, and more. You can also visit medinas, mosques, and other places of ancient heritage.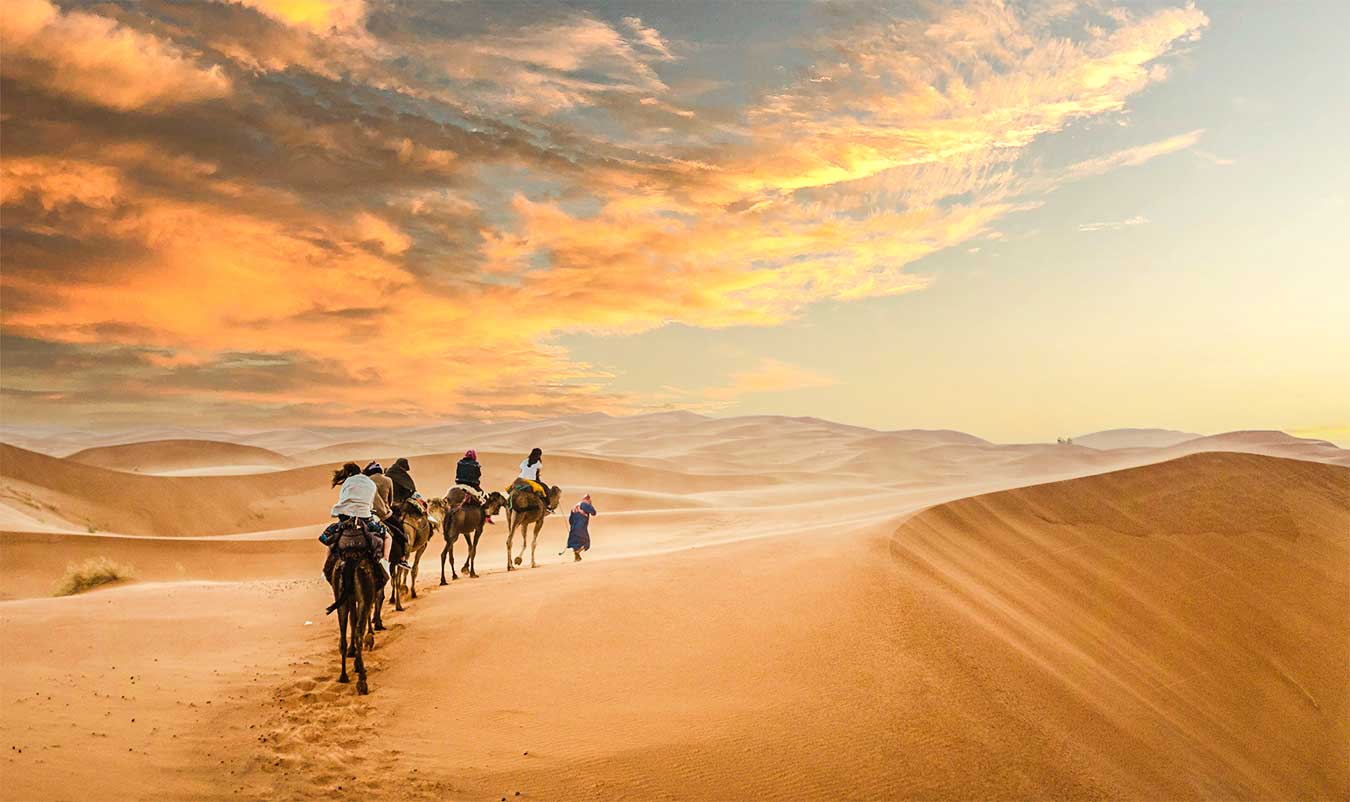 Morocco Is A Captivating Travel Destination For Families
Morocco offers a wealth of family-friendly activities. With its easy transport links and exotic intrigue, the country offers a variety of attractions. From bustling souks to ancient kasbahs, to endless desert dunes and rugged mountains, there's something for everyone. One of the best experiences is a trip to a Berber desert camp. The bustling souks in Marrakesh offer a little bit of storybook charm. You can find rows of handmade carpets and slippers, as well as huge piles of spices.
Morocco is an ideal travel destination for families with children aged seven and up. Even teens will enjoy the country's diverse environment and exciting activities. With stylish traditional accommodations, children and adults alike will have a great time exploring this fascinating country.
It Has An Ancient Culture Steeped In Rich Traditions
Morocco is a colorful and dramatic country steeped in history. Visitors can enjoy the highlights, such as the Atlas Mountains and Medina, as well as the simple, friendly interactions with locals. The Berber culture is particularly fascinating, dating back to prehistoric times. This ancient culture helped set up ancient trading routes, which transported goods to the northern cities.
This ancient culture is alive with countless artistic expressions. From pottery to weaving, the country's diverse cultural heritage is a wonder to behold. Today, contemporary Moroccan designers and creators are experimenting with new materials, new color combinations, and creative processes to meet the ever-changing demands of consumers. At the same time, they are working to preserve the authenticity of Moroccan works of art and heritage.
It Has A Mediterranean Climate
Morocco has a Mediterranean climate with a range of temperatures and climates. While the coastal areas are relatively temperate, the interior has many extreme temperature differences. The northern and central parts of the country have a Mediterranean climate, which is mild and moderately subtropical and influenced by the Mediterranean Sea and the Atlantic Ocean. The southern and coastal areas are much drier, with summers being very hot and dry and winters very cold.
The weather in Morocco is generally warm and pleasant, with little rain and little humidity. Temperatures in Marrakesh can reach as high as 96degF in July and 66degF in January. This makes the city an all-year-round destination. The warmest months are July and August, though the desert routes can become very hot during midday.
It Has A Number Of Fortifications
When it comes to planning a Moroccan vacation, it's essential to choose the right private guide to help you get the most out of your trip. You will find tours that range from a single day to a month-long stay. You can choose from tours that visit Imperial Cities, UNESCO Heritage Sites, and Berber Heritage.
During your Morocco tours with a private guide from All Morocco Tours, you'll have access to top accommodations and the highest quality services. During your trip, you'll be able to see the sights and sounds of Morocco in a way that is truly authentic. And you'll also benefit from the expert guidance of a travel expert who lives in Morocco and offers personalized planning services. You'll also receive top licensed historical guides and concierge services, all aimed at ensuring that you have the best possible experience.
It Has A Variety Of Cities
If you're looking for an off-the-beaten-path adventure, Morocco tours with a Private Guide from All Africa Tours can take you to many interesting destinations. From Marrakech to the Atlas Mountains, there's something to excite every traveler. Highlights include a day trip to the desert city of Ait Benhaddou, a camel trek through the dunes, and a desert camping trip. Other options include visiting Taroudant and Marrakech, which have less crowded souks and offer great shopping. And if you prefer a relaxing day by the sea, head to Essaouira, where you can take a cooking class at a local tajine restaurant.
Private tours in Morocco offer you a truly personalized experience. Travelers can relax and enjoy the personal attention of a private guide, as well as explore the amazing sights of Morocco's many cities. The country also boasts UNESCO World Heritage Sites and ancient cities. A private guide can take you to the imperial cities of Rabat and Fes, the ancient medinas, and the souks of Marrakesh. A private guide can even arrange a camel ride across the vast Moroccan Sahara Desert. You can even experience a Moroccan sunset from the sand dunes.
It Has A Unique Vibe
Whether you are traveling alone or with a group of friends, private guided Morocco tours offer a unique vibe. With a private guide, you can explore a variety of locations, including the UNESCO-listed Saadian Tombs. Private Morocco tours also include visits to the iconic Majorelle Gardens, which were created by French painter Jacques Majorelle. The gardens feature two and a half acres of serene water gardens. Additionally, you'll have the opportunity to visit Yves Saint Laurent's gallery and view Berber art and culture.
A private Morocco tour with a Private Guide from All Morocco Tour can be customized to fit your travel style. Your guide will be able to provide you with the personalized attention you need for a memorable experience. Private guided tours are an excellent option for a memorable vacation. You'll be able to experience a variety of sites and culture that a group tour won't, including the most remote villages.